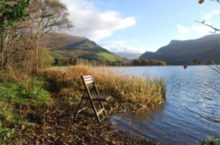 A more recent offering is facilitating / curating a residential retreat entitled SPACE TO BE. Initially developed in the warm atmosphere and stunning landscape of Trigonos (link), it provides an opportunity for groups of up to seven people to spend 3+ days together quietly in a semi-structured workshop.
To find out more go to spacetobe.info which will give you full details of the approach and more information about the venue, costs and how to book.
Space to Be is a flexible approach to providing space for those who want time away with a chance to go at their own pace and use their time as they like – engaging with others as and when they want to. The programme can include a range of options – for some ideas see other interests.
If you would like to find out whether Space to Be could be suitable for your organisation or group on a commissioned basis contact me to explore possibilities.