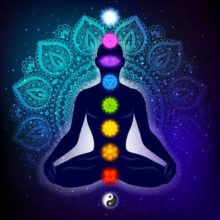 My interest in health and wellbeing has taken many directions including:
Completing a training in Optimum Nutrition (whoever would have thought I would become fascinated by the bio-chemistry of the citric acid cycle?!)
Studying and teaching T'ai Chi Ch'uan for more than 12 years – getting up most mornings at 6am (this has become a habit even though the daily T'ai Chi practice stopped somewhere around 1985!).
I am intrigued by the notion of invisible centres of energy and their subtle influence on health and well-being. Studying the Chakras takes one into a mysterious world imbued with
The recent avalanche of interest in Mindfulness indicates, perhaps, how many people are searching for meaning and a stronger sense of purpose and self-worth – by paying non-judgemental attention to how you feel and practicing again and again how to live in the moment rather than in the worlds of past regrets or future anxieties.
Indian Head Massage is something I have trained for and offer on an unpaid basis to those who would like to experience it.