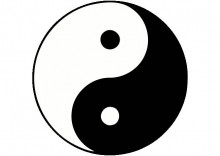 My lifelong interest in health and wellbeing has taken many directions including:
Completing a training in Optimum Nutrition (whoever would have thought I would become fascinated by the bio-chemistry of the citric acid cycle?!)
Studying and teaching T'ai Chi Ch'uan for more than 12 years – getting up most mornings at 6am (this has become a habit even though the daily T'ai Chi practice stopped somewhere around 1985!). This took me on two study trips to Thailand to study with a Chinese T'ai Chi Master (known as Lao Tsu – or 'revered teacher'). Tai'Chi accounts, I am sure, for my physical fitness, mental alertness and capacity to contain my energy and pace myself – as I advance into older age. It feels good to be introducing some T'ai Chi exercises into my teaching on the Advanced Practice courses for the Partnership Brokers Association.
Most recently I have taken up Indian Head Massage a form of massage of the back, shoulders, arms, neck, head and face that is practiced all over India. It is based on Aurvedic principles and on the notion of the chakras – energy centres within the body that, when they are in harmony, mean one is balanced in terms of one's physical, mental and emotional state. I really like the idea of being able to make people well (or at least, feel better) and this is a simple but effective intervention to be able to offer. I finally qualified as an Indian Head Massage Therapist in November 2016 and really feel privileged to be able to help, in however small a way, friends and family some with physical or learning disabilities who seem to really appreciate this particularly gentle intervention.